Welcome to Bonza Bargains!
Let us be your portal to all your purchasing needs. We will only give you access to quality and reputable dealers.
Be the first to hear of special offers!

Take Me To:
Computers Home
Computers & Internet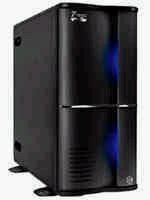 If you are looking for a new PC, laptop or games console, or are looking to upgrade what you've currently got by sourcing some shiny new components, then you've come to the right place. If you're after anything Computer or Internet related then bookmark this page now. You can also sign up to the Bonza Mailing list and be kept informed of all new offers.
Computers & Internet Directory

Games Consoles (Wii, DS)


ISPs & Broadband


Networking Gear


Domain Names & Hosting


Printers & Ink

Covering All Categories. ...